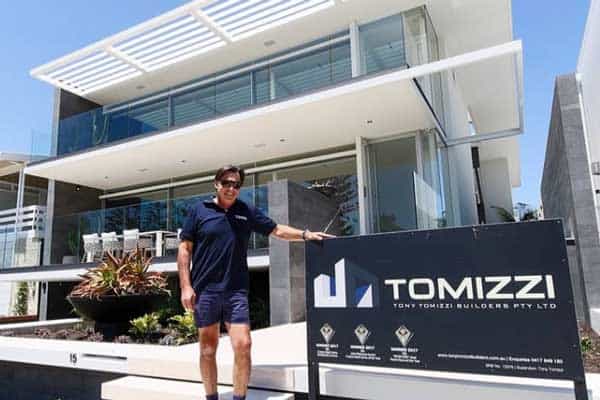 2020 WINNER Home Of The Year – Tony Tomizzi Builders
South City Beach – Wins MBA Top Home of the Year
Tony Tomizzi Builders has won the 2020 WA's Top Home of the Year at the Crown Towers Master Builders – Bankwest Housing Excellence Awards.
Our recently completed South City Beach home has been referred to as the Jewel of South City Beach. The achievement was featured in the Western Suburbs Community News Paper . Master Builders Awards Chief Judge Robert Shaw commented that the South City Beach build was:
' A very unusual and interesting home and it was great to see how design came together beautifully with high-class workmanship across all the trades. People sometimes make the throw-away remarks that it's easy to build a winning home when there's a lot of money to spend on it but that's not the case".
"A builder has different materials and architectural designs to deal with and the challenge is to unite all the elements with craftsmanship and precision to deliver a home of award-winning standard; it's tough to achieve a consistently high level but some do it very well.
"Congratulations to Tony Tomizzi and all the staff, subcontractors and suppliers; a lot of trades have done exceptional work to create this year's standout home."