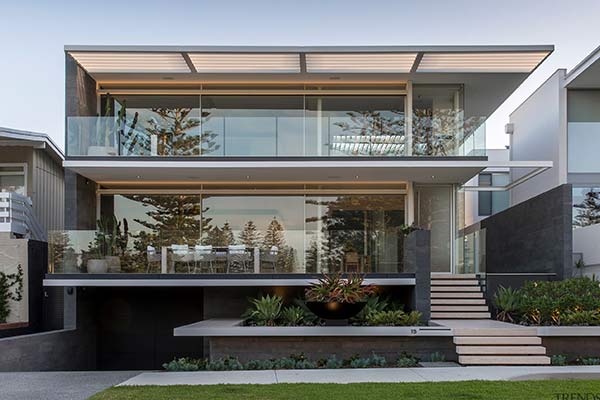 Global Award for Tomizzi Home
A masterful collaborative effort between the client, their architect and Tony Tomizzi Builders has culminated in a prestigious International award, this time for Perth-based Steeg Banham of Banham Architects.
Australia Architect New Home of the Year in 2021 was awarded to Steeg by Trends International Design Award (TIDA) for his design of a South City Beach home built by Tony Tomizzi. This award adds to the multiple Western Australian Master Builders Awards presented to Tony Tomizzi in 2020:
Winner Bankwest Top WA Home
Winner Best Contract Home
Category $2,500,000 – $3,500,000
Steeg Banham's design took supreme advantage of the superbly positioned City Beach block and TIDA has celebrated the home for its openness and views.
This most recent award is testament to Tomizzi's Custom Build Collaboration philosophy. In a three-way partnership with a client who envisaged the highest quality design and build, Banham Architects and Tomizzi Builders worked hand-in-glove, fine-tuning the design and choice of materials harmonised with the client's desired ambiance.
For TIDA's full article, click on the link below
2021 TIDA Australia Architect of the Year for Tomizzi Built Home